These pages show you details of the hotels where our holidays are based and the facilities available within each hotel including directions but to see a list of all holidays please see our Programme Page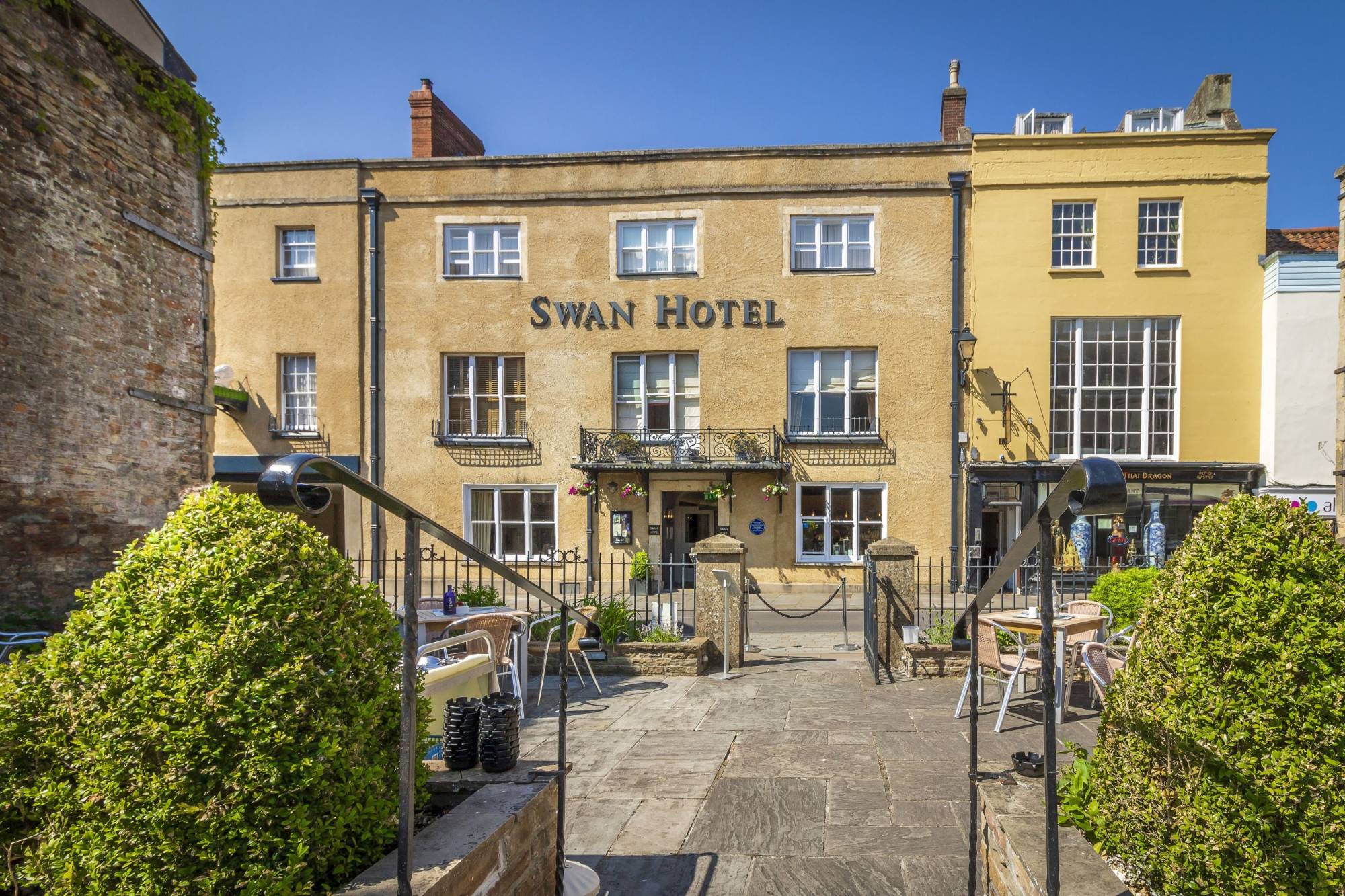 The Swan Hotel has a unique charm offering guests modern amenities in a beautiful traditional setting, with a homely feel.
It has been sympathetically restored, to ensure every comfort within its 48 en-suite spacious bedrooms.
The hotel is steeped in 600 years of history and is in the heart of the historic City of Wells, yet set back in a quiet street with
views of the Cathedral and within walking distance of amenities and some painting locations.
Award-winning food and attentive staff ensure the perfect holiday.
There are standard rooms, superior rooms (&pound15 pp/night extra), deluxe rooms (&pound30 pp/night extra) and four
ground floor rooms, giving you plenty of choice.
They also have a gym.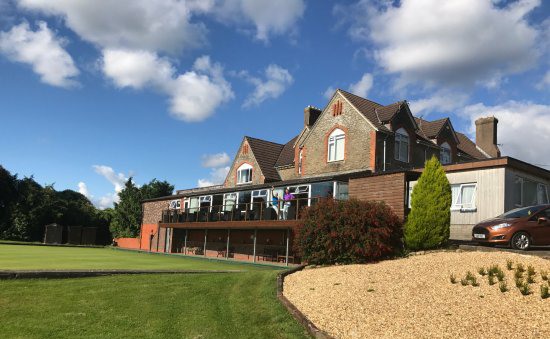 Bells Hotel is situated in the unspoilt Forest of Dean and is close to all locations in The Wye Valley. The hotel combines the
traditional, historic feel of the old school house with modern facilities to ensure your stay is as enjoyable as possible.
There are 53 en-suite rooms with 36 of them on the ground floor making it ideal if you have limited mobility.
The hotel provides good quality accommodation that is excellent value for money. You will be assured of a warm and
personal welcome and you will receive a high standard of service in all aspects of your stay to ensure that you have a
relaxing and enjoyable holiday. The restaurant serves wonderful home made traditional food.
There are two studios both with the necessary facilities nearby, one of which is on the ground floor and the other is on the
lower ground, which has a laminate floor and plenty of natural light as well as vehicle access.
There is also a bowling green and an 18-hole golf course on site - ideal for your non-painting partner.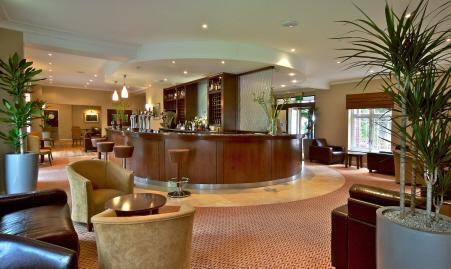 The Brookfield Hotel is a family run hotel situated in the coastal village of Emsworth which is one our painting locations and
is ideally placed for the other locations around Chichester Harbour.
The spacious refurbished rooms are all en-suite and have tea and coffee facilities. All rooms have satellite TV and the hotel
has free Wi-Fi.
The award-winning Hermitage Restaurant serves a seasonal menu using fresh local produce. The traditional bar offers a
range of classic cocktails and beverages, and features a terrace overlooking the attractive landscaped gardens.
There is a lift and a downstairs studio making it suitable for those with limited mobility.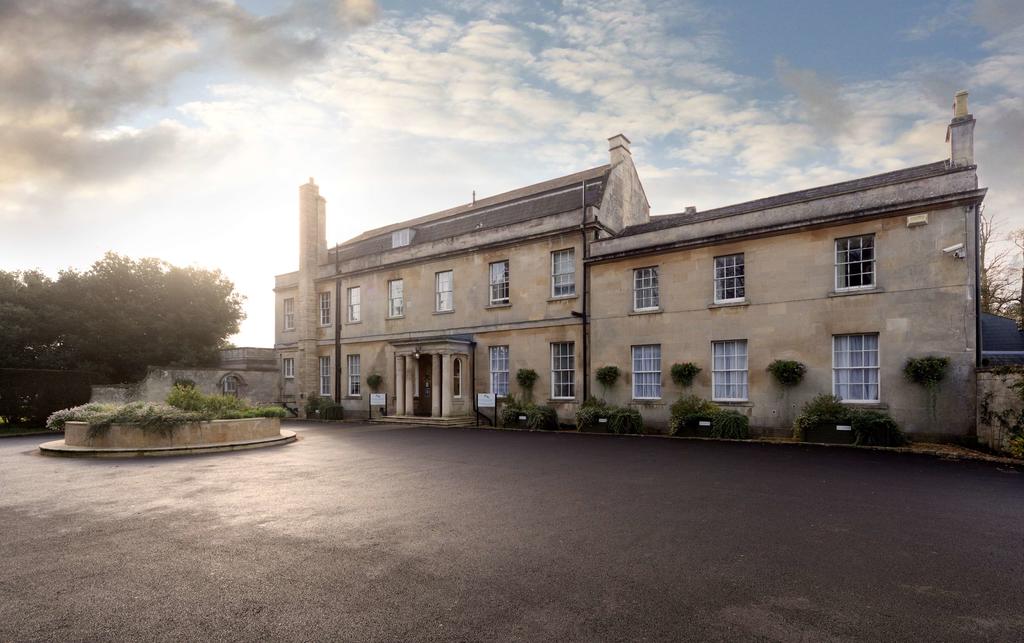 A warm welcome awaits you at the Leigh Park Country House Hotel & Vineyard, located in the picturesque town of
Bradford on Avon, near Bath.
Set in five acres of landscaped gardens, overlooking the picturesque Wiltshire Downs, Leigh Park is a classical Georgian
country house hotel with charm, character and a subtle elegance.
The superbly appointed Vine conservatoire Restaurant offers both traditional English and International cuisine using prime
local produce together with home grown organic fruit and vegetables from the kitchen garden.
The Hotel offers 38 individually designed bedrooms, with the more traditional style rooms in the main house together with
sixteen brand new contemporary chic designed executive bedrooms some in the former Coach House. There are some
ground floor rooms available for those with limited mobility. Within the lovely gardens there are some secluded places to
paint as well as two or three areas or function rooms within the hotel that would be suitable as a studio.
Leigh Park has its own Vineyard which consists of 600 Reichensteiner vines in the one acre of walled garden within the
grounds, which produce a particularly attractive medium dry white wine, exclusive to the Hotel.
Netherwood is a beautiful Grade II listed Victorian mansion offering the perfect combination of old world charm and all the
essential modern facilities and comforts.
Perfectly situated amidst 15 acres of woodland and landscaped gardens, and blessed with breath-taking views across
Morecambe Bay.
The beauty of our surroundings is matched by the warm and welcoming atmosphere, the friendliness and professionalism
of our staff.
Netherwood offers superb cuisine, comfortable bedrooms, cosy lounges and sunny terraces, all within easy access to the
Lake District including Lake Windermere and Lake Coniston.
We have everything you need for a relaxed and comfortable stay. There is a great studio that makes the most of the
panoramic views across the bay.

Simonsbath House is set in the heart of Exmoor with splendid views of the Barle Valley thus providing some painting spots
from or near the hotel. Also, it's unique location enables access to not only the Exmoor locations but some North Devon
Coast locations such as Lynmouth.
It is a 350 year old house which retains many of the wonderful traditional features yet has been maintained to a high
standard and provides a comfortable place to stay.
All rooms are en-suite and have stunning views of the valley.
There are 14 bedrooms including 4 self contained cottages, which can be occupied individually for an extra &pound10 per
night or by 2 or more friends/partners for the normal double occupancy rate.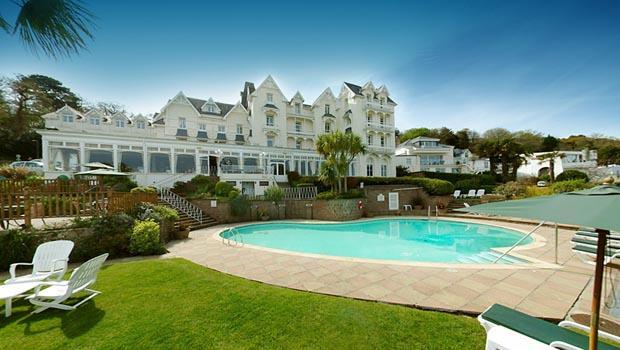 The holiday is based at The Somerville Hotel, a beautiful 4-star hotel which is set in lush tropical gardens and nestles on the
hillside overlooking the quaint and picturesque St Aubin's Village and Harbour. There are beautiful views over the harbour
and across the bay to Elisabeth Castle. The hotel has 59 elegantly furnished rooms and all the modern conveniences to
make your holiday comfortable.
Here you'll find a warm Jersey welcome and there is a friendly and attentive service with sumptuous food in the Tides
restaurant which is an Island favourite serving fresh local seafood, British meats and fine wines. The food perfectly
compliments the view, and the view over St Aubin's bay perfectly compliments the food!
There is a lift to all rooms making it suitable for those with limited mobility.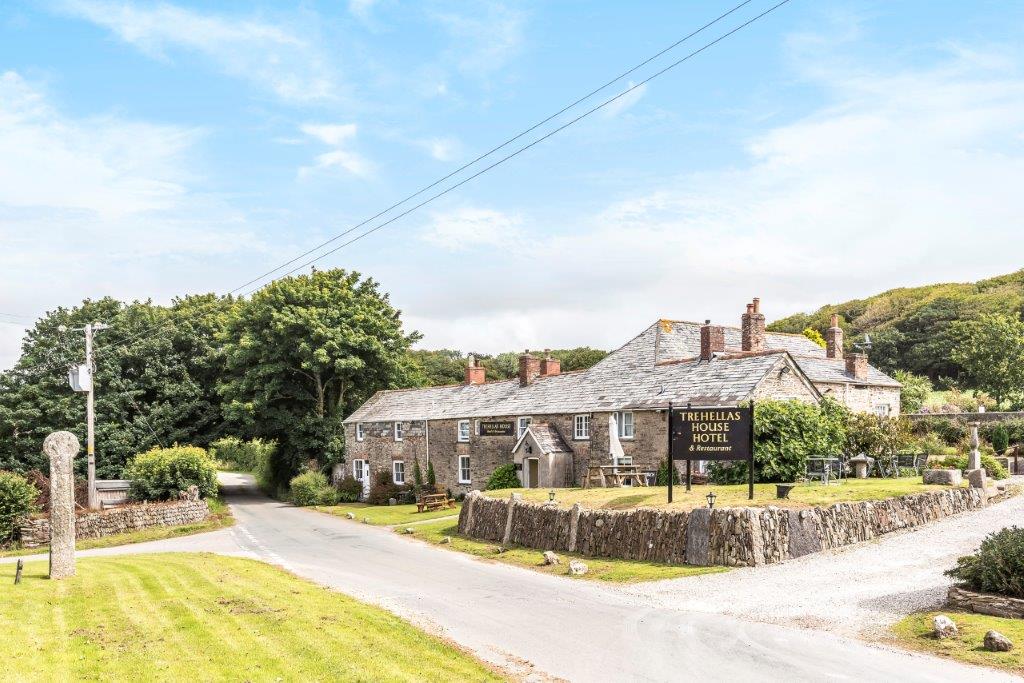 The holiday is based at Trehellas Hotel which is ideally situated for reaching all the painting locations around the River
Camel and along the north coast including a selection of the harbour towns of Padstow, Port Isaac and Boscastle, The
Camel Trail and the coastline such as Trevone Bay. We can also reach places such as Charlestown on the south coast.
It has a lovely country house atmosphere and we would normally take over the entire hotel and you will receive a warm
welcome from Alistair, Susan and all the staff. There is a good sized conservatory with plenty of natural light overlooking
the gardens and Pencarrow woods. We can use the conservatory as a dedicated studio. There is also a swimming pool in
the grounds.
The AA 1 Rosette Restaurant, offers a delicious selection of superb, locally produced dishes & steaks classically and simply
cooked to bring out maximum flavour. Their menus feature fish from Newlyn or St Ives, meat from local Cornish farms and
half a bottle wine will be included with your evening meal.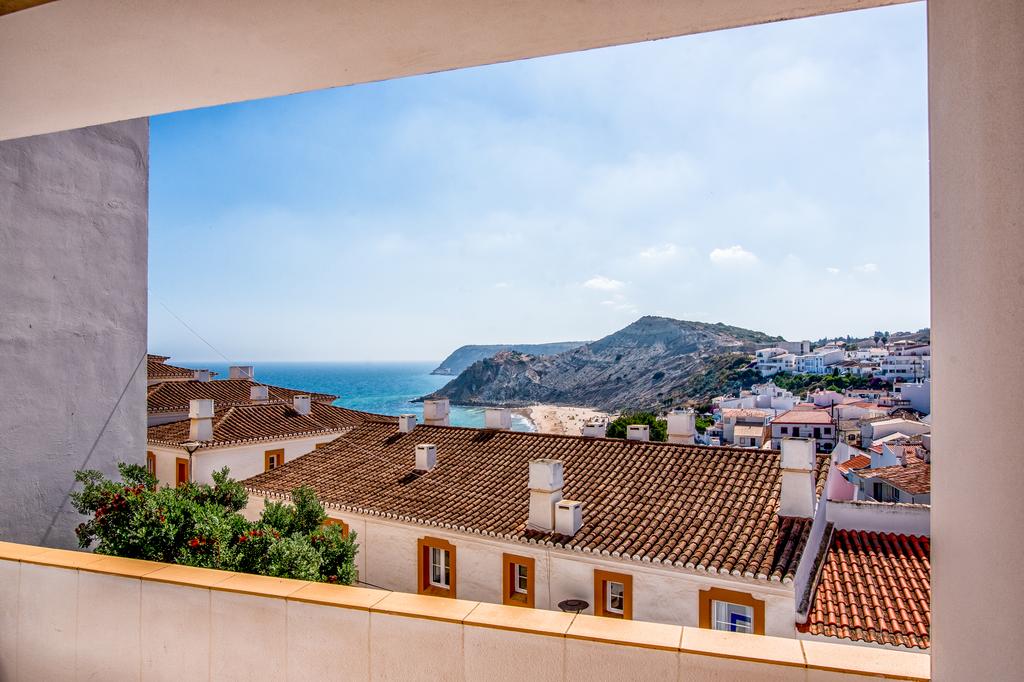 The hotel is set on a clifftop overlooking the Burgau fishing village and beach which are only a 5-minute walk away.
The hotel has been under new management since April 2019 and the team are experienced in dealing with groups like ours
and are fantastic hosts.
Many rooms have balconies with amazing sea views and views across the village. All en-suite rooms are neatly decorated
with wooden furniture, have air conditioning, a small fridge and tea/coffee making facilities. Free WiFi is available
throughout the hotel and the hotel has an outdoor swimming pool.
The hotel is well positioned for painting around Burgau including a brilliant vantage point from the hotel's rooftop terrace
where we can paint from that looks out over Burgau and has far reaching views across the sourrounding countryside as
well as across the beach and west along the coastline.
The hotel is not far from Luz and Lagos as well as other more traditional Portuguese villages including a couple up the west
coast.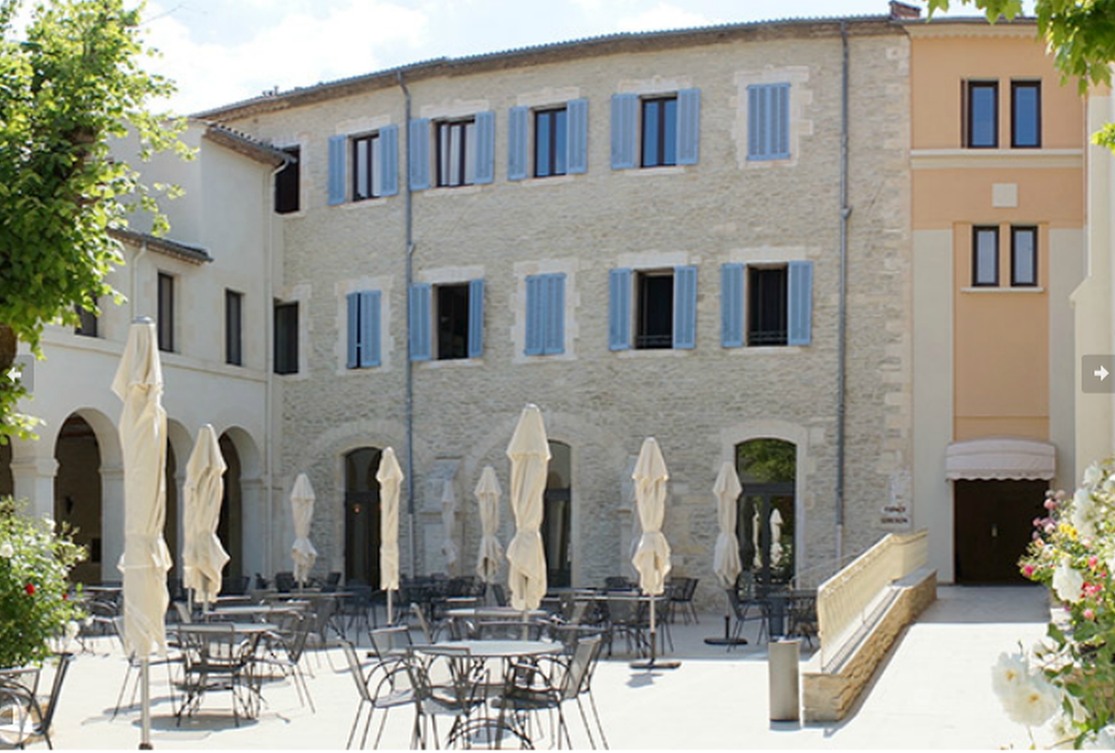 The hotel is a 17th-century former convent which nestles in the heart of The Luberon, Provence and is set within 74 acres
of beautiful grounds, where you will find some lovely painting spots.
There are 54 en-suite rooms all with AC and there is a lift to all rooms making it suitable for those with limited mobility.
Within the beautiful grounds is an outdoor heated swimming pool and within the dining room you will find tasty provencal
cuisine.